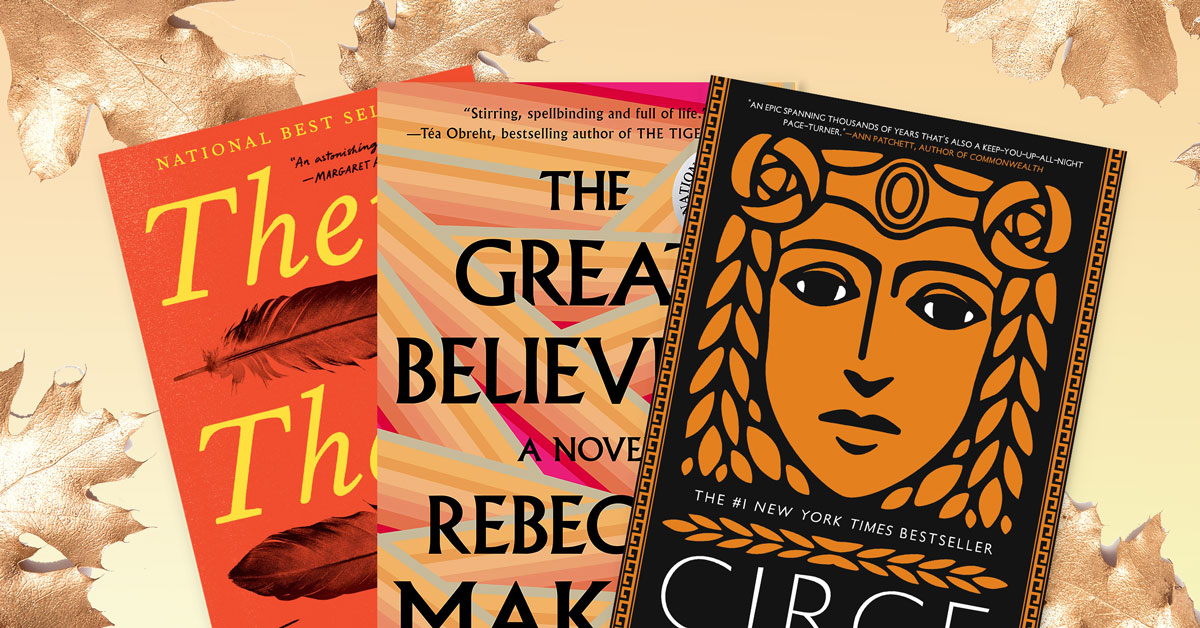 Here are Entertainment Weekly's picks for the 10 Best Books of 2018.  Reviews are from–you guessed it–Entertainment Weekly.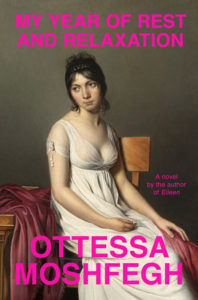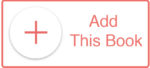 "In a can-do world, Rest and Relaxation's unnamed narrator is a can-don't. Not because she lacks for anything — she's young, beautiful, and solvent in the glittery boomtown of turn-of-the-millennium Manhattan — but because, in the words of another legendary hero of literary refusal, she just prefers not to. No one fully sound in mind and body would choose to live in a sort of self-induced DIY coma, of course, and on the face of it, few sane readers could be persuaded to care. And yet she turns out to be one of the most compelling protagonists modern fiction has offered in years: a loopy, quietly furious pillhead whose Ambien ramblings and Xanaxed bitcheries somehow wend their way through sad and funny and strange toward something genuinely profound."–Entertainment Weekly
Also an Amazon Best Book of 2018 
---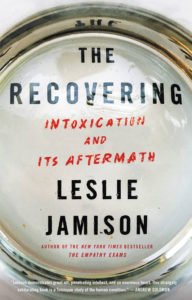 "Leslie Jamison knows no bounds. In The Recovering, the author skillfully synthesizes a range of literary forms — autobiography, criticism, narrative nonfiction — in service of a recovery memoir as only she could craft. The result, an astounding showcase of her talent, washes over you like a tidal wave of emotional truth, its force drawn from Jamison's ambitious, earnest attempt to find the root of her addiction struggles. She searches in her heroes, her family, her lovers, her fellow addicts, and arrives at the revelation of what makes us who we are — what we live for, and what too many die for."–EW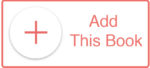 ---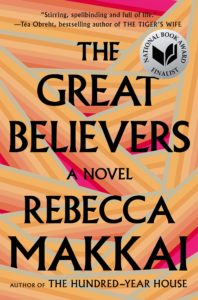 "A novel so alive you can almost feel the pulse at its wrists, The Great Believers tells two tales that at first seem only tenuously connected: one cen­tered on a group of young gay men in 1980s Chicago, the other on a middle-aged woman searching for her estranged daughter in present-day Paris. It's ingenious how Makkai weaves them together, and crawls so completely inside the terror and shame and enormous loss of the AIDS era. But it's how tenderly she treats her richly drawn, wonderfully flawed characters — and how much she makes you care, too — that is the book's greatest gift." –EW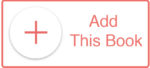 ---
---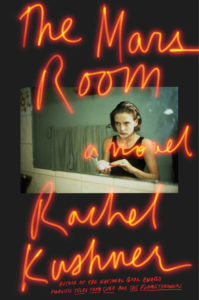 "A downwardly mobile single mother is sentenced to life in a California prison in Kushner's latest, a novel whose bleak premise lands miles away from the exotic settings and outsize characters of her acclaimed previous novels, The Flamethrowers and Telex From Cuba. Somehow, though, it's also her most indelible: Orange Is the New Black recast by Franz Kafka — shot through with thrilling digressions (Ted Kaczyn­ski's diaries, the lives of long-dead country singers) and told with such startling detail, imagination, and dry gallows humor that even its grimmest moments find the light."–EW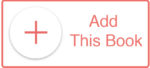 ---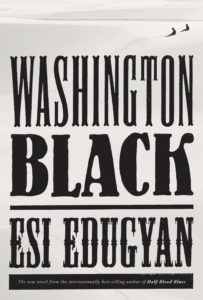 Washington Black is a book of discovery and adventure. Edugyan's soaring novel, evocative of swashbuckling stories of centuries past, traces the journey of a young slave, Wash, who escapes captivity (via hot-air balloon, no less) and embarks on a globe-trotting quest for freedom. The horrors of his upbringing haunt him everywhere he goes, from London to the Arctic. The shackles of his — of America's — past keep him from realizing his potential as an artist. Edugyan writes pointedly, illuminating one great mind of many that have been lost to history and silence. Washington Black contains immense feeling — in the improbably close bond between Wash and a white man, the heartbreaking separation of Wash from his surrogate mother — and the story is permeated by grief. That Edugyan makes it so entertaining only confirms her subversive brilliance.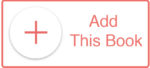 ---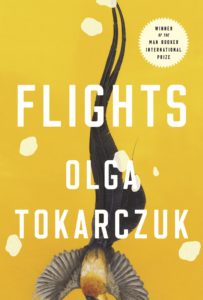 "What's in a novel? This Man Booker International Prize winner reads like a rigorous response to that question in the best, most edifying (and maddening) way. Flights consists of more than 100 pieces — a drawn-out thought on Wikipedia here, a dreamy short story about airports there — ostensibly unified by the theme of travel. But as magnificently translated from the Polish by Jennifer Croft, Flights has the scattered intimate quality of a personal diary, its magic wedded to its singularity. It's an unexpected, funny journey into that most elusive of places — the human condition."–EW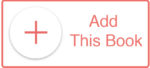 ---
---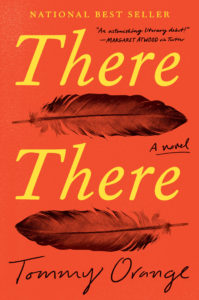 "'People are trapped in history and history is trapped in them': Breakout novelist Tommy Orange borrows James Baldwin's famous quote as an epigraph, and his clear-eyed, multifaceted debut proves the timeless truth of those words. Though it feels like a bracing rebuttal to them, too — a book that drags the Native American experience out of dusty reservation cliché and into the living, breathing reality of present-day Oakland, where more than a dozen characters circle tragedy, catharsis, and connection in the wake of an upcoming Big Powwow."–EW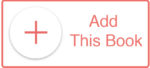 ---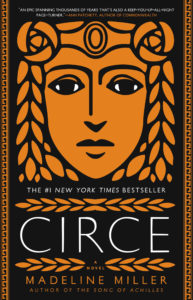 "Retellings are very much in vogue, but none possess the vitality, grace, and sheer propulsion of Madeline Miller's divine take on the Greek goddess Circe. In the novel's margins are characters and tales central to various myths, and Miller persuasively updates these stories with a feminist edge, reintroducing the legendary witch before breathing new, galvanizing life into her. The author's sense of detail is sumptuous, her prose striking, but Circe is fundamentally a great character study: affecting and complex and — dare we say — human."–EW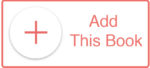 ---

One man positions his life story against the American dream in a memoir so blistering it evolves into a national indictment. Laymon addresses Heavy to his mother in lyrical second-person chapters, revisiting their intense, toxic, loving relationship. There's such pain in Laymon's memories, as if his words were formed out of dried blood and tears. And there's such power in his perspective as he comes to grips with the trauma of his Southern heritage, the legacies of slavery and Jim Crow. Rarely has a book captured the weight of blackness so viscerally. —EW
---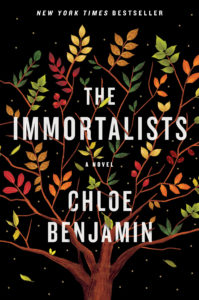 It's summer on the Lower East Side in 1969 when the four Gold siblings, bored and sweaty, pay a visit to a local Romany fortune-teller. One by one, she calls them in and offers up a secret: the day and date of their deaths. What each one will choose to do with that information — or not — forms the cinematic core of The Immortalists, a sweeping family saga touched by the spooky, fateful brushstroke of magical realism. Rigid, science-minded Varya; free-spirited Simon; quietly dutiful Daniel; and aspiring magician Klara, with her fragile psyche and clever sleights of hand — they could hardly be more different. But Benjamin brings every one of them vividly to life in discrete sections that read like their own novellas, even as she smartly holds off on definitively answering the one question her mortal readers most want to know.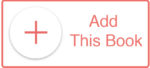 ---