Product Description
Read the New York Times bestseller that has taken the world by storm!
Meet Ove. He's a curmudgeon—the kind of man who points at people he dislikes as if they were burglars caught outside his bedroom window. He has staunch principles, strict routines, and a short fuse. People call him "the bitter neighbor from hell." But must Ove be bitter just because he doesn't walk around with a smile plastered to his face all the time?
Behind the cranky exterior there is a story and a sadness. So when one November morning a chatty young couple with two chatty young daughters move in next door and accidentally flatten Ove's mailbox, it is the lead-in to a comical and heartwarming tale of unkempt cats, unexpected friendship, and the ancient art of backing up a U-Haul. All of which will change one cranky old man and a local residents' association to their very foundations.
A feel-good story in the spirit of The Unlikely Pilgrimage of Harold Fry and Major Pettigrew's Last Stand, Fredrik Backman's novel about the angry old man next door is a thoughtful exploration of the profound impact one life has on countless others. "If there was an award for 'Most Charming Book of the Year,' this first novel by a Swedish blogger-turned-overnight-sensation would win hands down" (Booklist, starred review).
A Man Called Ove Book Club Menu
  Drink: A Toast (Swedish-Style) to Ove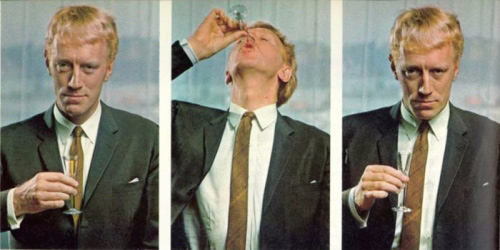 To the man who's warmed our hearts in spite of himself.  

To the man who's made us love him in spite of ourselves.

To second impressions.

To Ove.

Skål.
How to Skål:
(it's pronounced Skoal)
Step 1: The proposer of the toast engages the eye of the person being toasted, and "skoal" is said with a slight bow of the head, and a twinkle of the eye
Step 2: The aquavit  (or spirit) is drained in one gulp (if the drink is wine, a sip is taken)
Step 3:  Just before the glass is put back on the table, the eyes meet again and there is another friendly nod.
Eat: Salmon
From  Page to  Screen
See the Swedish adaptation that was nominated for best foreign film at the 2016 Academy Awards
Watch the Movie–it's included in Amazon Prime Membership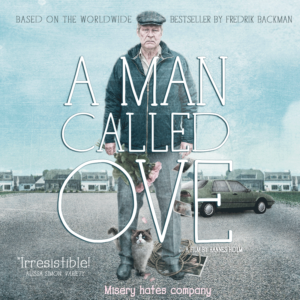 People said Ove saw the world in black and white.  But she was color.  All the color he had.