Book Club Giveaway: LADY CLEMENTINE

---
---
A People Magazine Pick 
"A fascinating fictionalized account of the consummate political wife." – People Magazine
" A true tale of Clementine's ferocity and ambition through political unrest and two world wars, the novel spotlights one of the most influential behind-the-scenes women of her time." – Parade
"The atmospheric prose of Marie Benedict draws me in every single time. Lady Clementine's powerful and spirited story is both compelling and immersive. Benedict fully inhabits the measured and intelligent voice of Clementine Churchill. Entranced throughout, I discovered the secrets behind a familiar story I thought I knew. Deftly moving from the early nineteen hundreds through World War II, Benedict skillfully paints a vivid picture of the times and life of Clementine, the remarkable woman who was the steady force beside Winston Churchill." – Patti Callahan Henry, New York Times bestselling author of Becoming Mrs. Lewis
From Marie Benedict, the New York Times bestselling author of The Only Woman in the Room! An incredible novel that focuses on one of the people who had the most influence during World War I and World War II: Clementine Churchill.
In 1909, Clementine steps off a train with her new husband, Winston. An angry woman emerges from the crowd to attack, shoving him in the direction of an oncoming train. Just before he stumbles, Clementine grabs him by his suit jacket. This will not be the last time Clementine Churchill will save her husband.
Lady Clementine is the ferocious story of the ambitious woman beside Winston Churchill, the story of a partner who did not flinch through the sweeping darkness of war, and who would not surrender either to expectations or to enemies.
---
Top Book Club Picks by Marie Benedict:
---
"Benedict is a true master at weaving the threads of the past into a compelling story for today. Here is the fictionalized account of the person who was the unequivocal wind beneath Winston Churchill's wings ― a woman whose impact on the world-shaper that was WW2 has been begging to be told. A remarkable story of remarkable woman."―Susan Meissner, bestselling author of The Last Year of the War
"In her latest novel, Lady Clementine, Marie Benedict has gifted us all with another thoughtful and illuminating behind-the-scenes look at one of history's most unusual and extraordinary women. Benedict stuns readers with a glorious assortment of Clementine Churchill's most personal secrets: her scandalous childhood, her unexpected role as a social outsider, her maternal insecurities, and the daily struggles she faces to smooth her husband's political blunders and to keep up with his relentless demands for guidance and attention. With a historian's eye and a writer's heart, Benedict provides an unforgettable glimpse into the private world of a brilliant woman whose impact and influence on world events deserves to be acknowledged."―Lynda Cohen Loigman, USA TODAY author of The Two-Family House and The Wartime Sisters
---
---
About the Author
Marie Benedict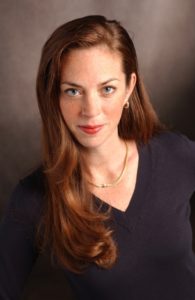 Marie Benedict is a lawyer with more than ten years' experience as a litigator at two of the country's premier law firms, who found her calling unearthing the hidden historical stories of women. Her mission is to excavate from the past the most important, complex and fascinating women of history and bring them into the light of present-day where we can finally perceive the breadth of their contributions as well as the insights they bring to modern day issues. She embarked on a new, narratively connected series of historical novels with THE OTHER EINSTEIN, which tells the tale of Albert Einstein's first wife, a physicist herself, and the role she might have played in his theories. The next novel in this series is the USA Today bestselling CARNEGIE'S MAID — which released in January of 2018 — and the book that followed is the New York Times bestseller THE ONLY WOMAN IN THE ROOM, which published in January of 2019. In January of 2020, LADY CLEMENTINE will be released. Writing as Heather Terrell, Marie also published the historical novels The Chrysalis, The Map Thief, and Brigid of Kildare.
---
---
Author Q&A
by M.J. Rose
Q.  You've chosen to write about history's forgotten women – in this book and your previous novels. Bravo for that!  What gave you the idea to focus?
 
A.  Growing up, I never aspired to be a writer, excavating historical women from the past and bringing their stories into the light of modern day. Instead, I began as a voracious reader, who had a wonderful aunt who was determined to expose me to the larger mysteries of the past and the different perspectives lurking in history. While she fed me a steady diet of phenomenal literature, it was Marion Zimmer Bradley's The Mists of Avalon with its ground-breaking, female-centric telling of the famed Arthurian legends — in which the focus was on Arthur's wife Guinevere and his sister Morgan le Fay — that really opened my eyes to the hidden world of women's stories. I began asking myself how "history" is really fashioned, and I wondered why these women's stories not part of the history I'd been told. I became fascinated with unearthing the unknown stories of women from the past, and I can trace back my current path to that exact book and that precise moment.
---
Q.  I've read all your previous novels and am mightily impressed in how you achieve a different voice in each one – the voice of the woman whose story you are telling. That's not an easy thing to achieve — how do you do it?
 
A. Thank you so much for reading my prior novels!! If I am fortunate enough to have access to letters written by the particular woman in her own hand, then that is the best means for me to capture the woman's voice. By reading the conversational language she uses, digesting the sorts of subjects about which she's concerned, and assessing her emotions about the person to whom she's writing and others in her world, I can feel a sense of connection with her and channel her voice.
---
Q.  What kind of research did you do — and given the fact that there are living descendants how did you navigate what must have been a minefield. And what was one of the biggest surprised in what you learned about Clementine?
 
A.  Deep research is mission critical to my depictions of the key historical women about whom I write, and it is one of the areas of writing historical fiction that I truly enjoy. I particularly adore digging deep into any original source materials about my women that I can access — letters they've written or received, journals or calendars they've created, photographs of them, among other items — although I always cast my net wide after I've plunged into their more personal materials, both primary and secondary, and delve into macro and micro information about the historical world which they inhabit. Even though I write fiction, I want to ensure that I create a believable, realistic world for my characters, and I always attempt to gather the most accurate details possible about their actual lives. In terms of the most astonishing information about Clementine, I think I found her peripatetic, unstable, often penniless upbringing a surprise, particularly given her aristocratic heritage. 
---
Q. What was you're the most difficult part of telling this story? There's a lot of emotion — some dark and painful —   in these pages.
A. I certainly struggled most with the area with which Clementine struggled — the issues surrounding her role as a parent. She had a tremendously difficult time balancing the demands of motherhood with the demands of serving as a very involved political partner to Winston. When this was paired with her lack of a parental role model — her mother was very hands-off and her father was virtually absentee — it often made for emotionally and physically challenging times for Clementine, even though this was an era in which mothers of her social class relied on nannies and governesses to assist in parenting. Considering this in the context of the sort of parenting we undertake in modern society — and my own role as a mother myself — made for difficult research and writing, particularly the loss of their daughter Marigold.
---
Q. Thinking of all the book club readers who are reading this interview, would you put together your ideal book club– made up of authors –who you would pick to meet with to discuss your book. And what would you expect  them to ask you?
A. Oh my goodness, what a delightful idea — a bookclub made up of authors!! If I had my druthers and could invite any author I liked — and this is SO hard — I would select a group of historical fiction authors whose work I admire and some of whom I know as well as a group of writers of other genres that I do not know, among them: Kate Atkinson, Margaret Atwood, Yaa Gyasi, David Mitchell, Ta- Nehisi Coates, Richard Powers, Lily King, Anne Patchett, Esi Edugyan, Kate Quinn, Pam Jenoff, Kristina McMorris, Erika Robuck, Susan Meissner, M.J. Rose, Lynda Cohen Loigman, Fiona Davis, and the wonderful co-writer of my upcoming novel THE PERSONAL LIBRARIAN, Victoria Christopher Murray.  And of course, if we could include authors who are no longer with us, I would certainly ask Agatha Christie — after all, she is the subject of my next novel, THE MYSTERY OF MRS. CHRISTIE, and I have a million questions for her!
---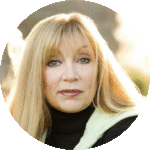 M.J. Rose is a NYT bestselling author of CARTIER'S HOPE and 16 novels, founder of AuthorBuzz.com & 1001DarkNights.com. Rose's work has appeared in many magazines including Oprah Magazine and she has been featured in the New York Times, Newsweek, WSJ, Time, USA Today and on the Today Show, and NPR radio.  
---