Welcome!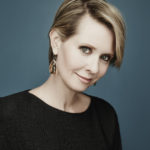 Cynthia Nixon is hosting.   In addition to the awards, there will be two lifetime achievement awards:
President Bill Clinton will present Lifetime Achievement Award to Scholastic Chairman, President and CEO Dick Robinson (BTW, the Best Books Index is a politics-free zone–so trigger warning: there will be a politician at the ceremony!)
And Anne Hathaway, Academy Award-winning actress and star of "Brokeback Mountain," will present the 2017 Medal for Distinguished Contribution to American Letters to Annie Proulx.
Here's a ballot of the nominees: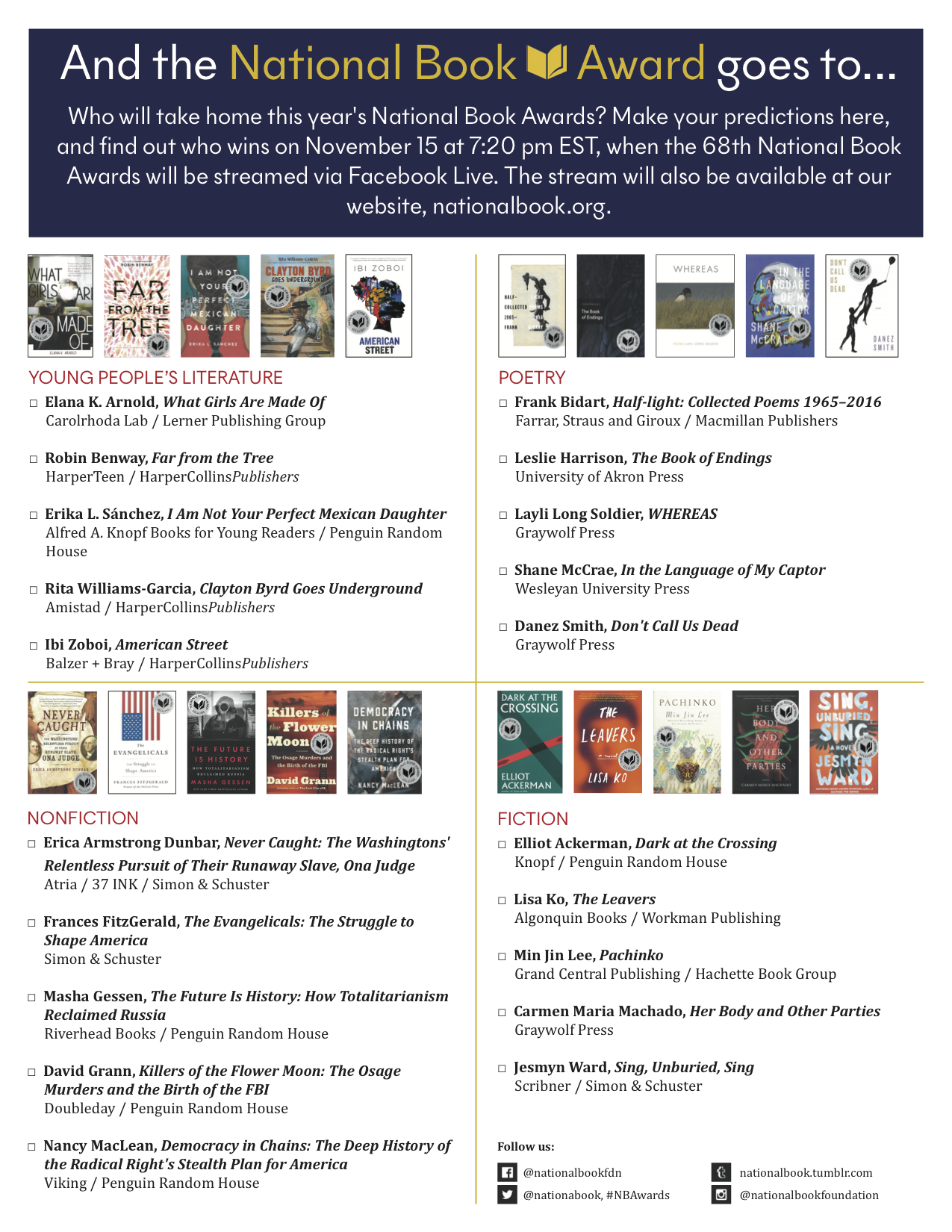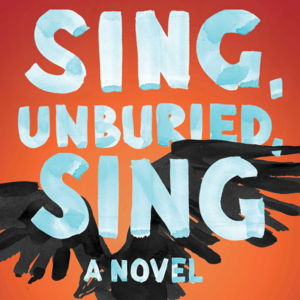 Sing, Unburied, Sing
by Jesmyn Ward
A searing and profound Southern odyssey by National Book Award winner Jesmyn Ward.
In Jesmyn Ward's first novel since her National Book Award–winning Salvage the Bones, this singular American writer brings the archetypal road novel into rural twenty-first-century America. Drawing on Morrison and Faulkner, The Odyssey and the Old Testament, Ward gives us an epochal story, a journey through Mississippi's past and present that is both an intimate portrait of a family and an epic tale of hope and struggle. Ward is a major American writer, multiply awarded and universally lauded, and in Sing, Unburied, Sing she is at the height of her powers.
Pachinko
by Min Jin Lee
Roxane Gay's Favorite Book of 2017, Washington Post
National Bestseller
In this bestselling, page-turning saga, four generations of a poor Korean immigrant family fight to control their destiny in 20th-century Japan, exiled from a home they never knew.

The Leavers
by Lisa Ko
"There was a time I would have called Lisa Ko's novel beautifully written, ambitious, and moving, and all of that is true, but it's more than that now: if you want to understand a forgotten and essential part of the world we live in, The Leavers is required reading." —Ann Patchett,  author of Commonwealth

Her Body and Other Parties
by Carmen Maria Machado
"Carmen Maria Machado has managed to have readers, critics and everyone in-between sitting on the edge of their seats for the chance to read her debut story collection. . . . Part science fiction, part fantasy and all fun, Machado's stories deal with the sometimes unbelievable reality of being a woman in a way you won't see coming; in a way that is entirely her own."―NBC Today Show

Dark at the Crossing
by Elliot Ackerman
"Transports readers into a world few Americans know" —Washington Post
"Promises to be one of the most essential books of 2017" —Esquire
A timely new novel of stunning humanity and tension: a contemporary love story set on the Turkish border with Syria.