Entertainment Weekly has showed us the 20 books to keep our eyes peeled for this fall.  Then we'll track which books make it onto the best books lists & Top Club Picks lists.
The following descriptions are from EW.  To see how many Best Books Index categories each book makes, see this collection in the shop.
Little Fires Everywhere
by Celeste Ng
The book is set in my hometown, Shaker Heights, Ohio," Celeste Ng tells EW. "It's a place I loved growing up, but as I've gotten older and farther away from it, I realized it was not the typical suburb I always thought it was."
Shaker Heights is something of a residential utopia: a racially diverse suburb known for its placid, treelined streets and excellent schools. But as Ng's characters— the Richardson family and their tenants, an artist and her daughter—learn, complicated emotions often roil below the surface of even the most progressive, laid­-back communities.
When a white couple in town tries to adopt a Chinese-American baby, the child's mother sues for custody, and the ensuing debate pits Shaker Heights' residents against one another. "I don't think these are questions that have easy answers," Ng says. "I wanted to write a book in which there was not a hero and there wasn't really a villain."
Landscape with Invisible Hand
by M.T. Anderson
Anderson's vision of alien invaders is captivating: They bring advanced technology but are infatuated with classic pop culture. So two human teens turn a 1950s-style relationship into a TV show to make some cash off them.
The Revolution of Marina M.
by Janet Fitch
The White Oleander author's first novel in a decade — set during the Russian Revolution — is the coming-of-age story of Marina Makarova, who abandons her privileged life to join the uprising, where she falls in love with a charismatic young poet.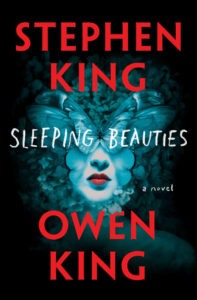 Sleeping Beauties
by Stephen King, Owen King
King and his son unspool a chilling tale in which women's bodies become encased in gossamer cocoons as they sleep. When very bad things begin to happen if the women are awakened, the men must figure things out on their own.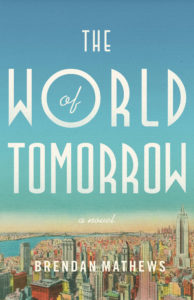 The World of Tomorrow
by Brendan Mathews
On the cusp of World War II, three Irish brothers with an IRA assassin on their tails arrive in New York City. In the shadow of the 1939 World's Fair, they get caught up in a sparkling whirl of jazz musicians, photographers, heiresses, and mobsters.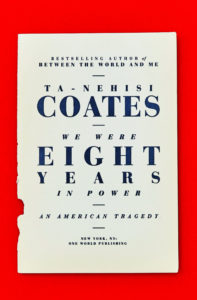 We Were Eight Years in Power
by Ta-Nehisi Coates
Journalist Coates — who won acclaim for his memoir Between the World and Me—has culled his best magazine pieces of the past decade, the ones "that I thought were statements," he says. He's annotated each with details about the process of writing it and has added a powerful epilogue essay about the Trump era.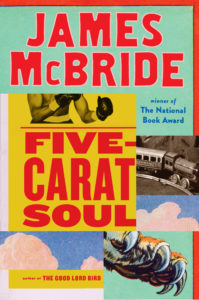 Five-Carat Soul
by James McBride
McBride, who won the National Book Award for his last novel, The Good Lord Bird, returns with a vivid, often funny story collection that examines serious topics like race, war, history, and self-identity—all with a deft hand and a fluid, musical voice.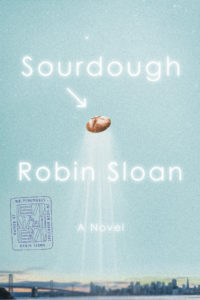 Sourdough
by Robin Sloan
Baking, foodie culture, and a club made up of women named Lois all figure in this charming story about a coder slogging away at a trendy tech company. When friends give her some sourdough starter and she begins making her own bread, everything changes.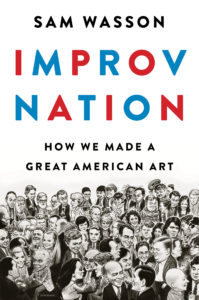 Improv Nation
by Sam Wasson
With Saturday Night Live looming ever larger in the pop culture landscape, it's time for a history of improv comedy. Wasson delivers, moving nimbly from improv's origins in 1950s Chicago to movies like Caddyshack and TV shows like The Colbert Report.
Bluebird, Bluebird
by Attica Locke
Racial tension thrums through Empire writer-producer Locke's bluesy crime novel, in which a black Texas Ranger investigates a double murder in a still-segregated town tucked in the piney woods of Deep East Texas.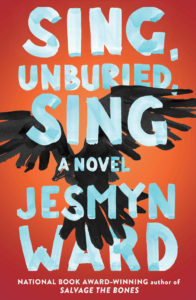 Sing, Unburied, Sing
by Jesmyn Ward
The character of Jojo, the sensitive 13­-year-old at the heart of Ward's new novel, came to the author before the plot itself did. "He was so compelling that it was hard for me to focus on the story surrounding him," Ward says. "He's this mixed­-race kid growing up in the modern South, so he's contending with the past and the present all at once."
Jojo and his baby sister are being raised in rural Mississippi by their grandparents—Pop, who's haunted by his time in prison, and Mam, who's dying of cancer. Their mom, Leonie, is in and out of their lives as she grieves her dead brother and battles drug addiction. Though the themes sound familiar, Ward's execution is anything but; her first foray into magical realism is downright luminous.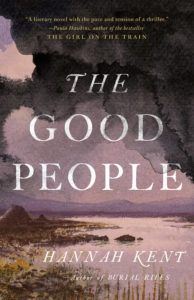 The Good People
by Hannah Kent
Kent, the author of Burial Rites, found inspiration in a true story for this novel about a group of women in early-19th-century Ireland who must work together when residents of their small town accuse a disabled child of bringing bad luck.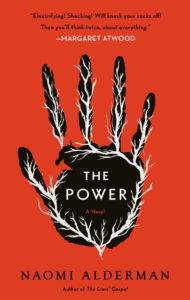 The Power
by Naomi Alderman
Taking a cue from her mentor Margaret Atwood's masterful works of speculative fiction, Alderman creates a world in which teen girls suddenly possess tremendous physical power, throwing off the established order in a terrifying way—for some.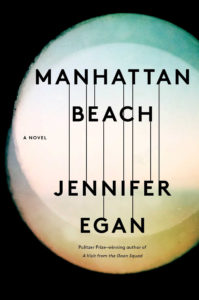 Manhattan Beach
by Jennifer Egan
Egan's exquisitely wrought novel, her first since 2011's Pulitzer Prize-winning A Visit From the Goon Squad, follows a young woman who's trying to understand the shady circumstances of her father's disappearance. Meanwhile, she's struggling to support her mother and sister with her job as the first female diver at the Brooklyn Navy Yard.

The Twelve-Mile Straight
by Eleanor Henderson
In rural 1930 Georgia, Elma—a young, white sharecropper's daughter—has given birth to two babies: one lightskinned, one dark. A field hand is accused of rape and lynched. But as Elma, with the help of her father's housekeeper, raises the babies, truths emerge.

A Loving, Faithful Animal
by Josephine Rowe
When Australian Vietnam War veteran Jack goes missing, his family—daughters Ru and Lani, wife Evelyn, and Les, his mysterious brother—flounder in his absence, and they begin to recognize that Jack's trauma has been passed along to them in myriad tragic ways.

Ali: A Life
by Jonathan Eig
Drawing on interviews with Muhammad Ali's friends, family, and colleagues—as well as recently discovered recordings from the 1960s and extensive FBI files—Eig tells the life story of the legendary boxer, political radical, and hero in all its complexity.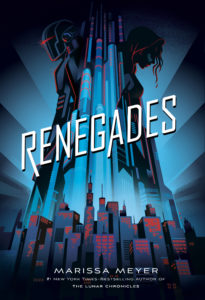 Renegades
by Marissa Meyer
The Lunar Chronicles author leaves fairy tales behind and instead imagines a place where gifted superheroes called Renegades fight for power against supervillains. The twist? The vengeful orphaned heroine, Nova, isn't one of the good guys—but her new crush seems to be.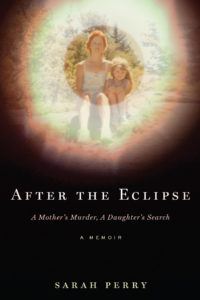 After the Eclipse:  A Mother's Murder, A Daughter's Search
by Sarah Perry
The central event in Perry's stunning memoir is her mother's murder, which happened at their home when the author was 12 years old—and in the house. "I was determined to make it more about Mom's life than a true-crime-y whodunit," Perry says. "I wanted to address our epidemic of violence against women, and the connections between that and everyday misogyny."

Artemis
by Andy Weir
Before you ask: Yes, Andy Weir is aware that the success of his debut novel, The Martian, has set the bar incredibly high for his follow­-up. "I'm like, 'Oh my God, now we're going to find out if I'm just a one-­hit wonder or if I'm actually a writer,'" he says.
After he wrote (and threw out) 70,000 words of a different novel, Weir conjured up the world of Artemis, a tourist city on the moon populated by a handful of working­-class and ultrarich residents—and a smart­-alecky smuggler named Jazz Bashara, who gets embroiled in a high-stakes heist.
As in The Martian, Weir's space research is impeccably detailed, but he hopes readers will be impressed by Jazz, not astroscience. "I worked hard to make a deeper character than Mark Watney," Weir says. "Jazz is more nuanced. She's flawed. She makes bad decisions. She's incredibly intelligent, but she's always looking for the shortcut."