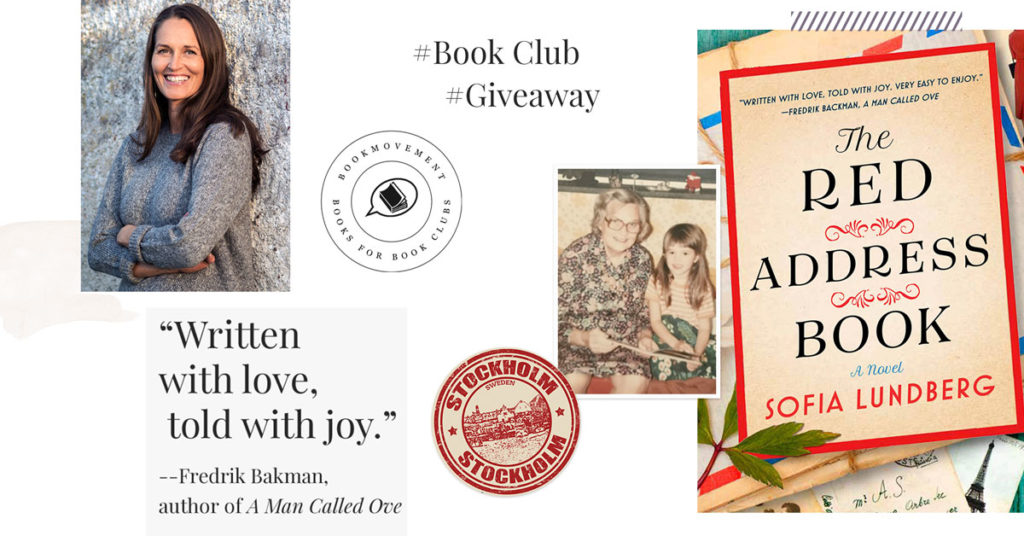 "Written with love, told with joy. Very easy to enjoy."—Fredrik Backman, author of A Man Called Ove
---
The Red Address Book Book Club Giveaway
---
Praise
A Publishers Lunch Buzz Book
A Library Reads Pick
An iBooks Most Anticipated Titles of 2019
"A sweet-tart Swedish romance steeped in memory and regret…The Red Address Book is just the sort of easy-reading tale that will inspire readers to pull up a comfy chair to the fire, grab a mug of cocoa and a box of tissues and get hygge with it." –Helen Simonson, New York Times Book Review
"An impoverished Swedish girl named Doris becomes a model in prewar Paris and meets her true love in a park. At 96, Doris sits at her laptop in a lonely apartment in Stockholm, remembering it all. Wise and captivating, Lundberg's novel offers clear-eyed insights into old age and the solace of memory." –People 
"In a reader's lifetime, there are a few books that will be companions forever. For me, The Red Address Book is one of them. It will comfort you, and remind you of all the moments when you grabbed life with both hands. It is also an homage to the wisdom of women who have lived longer than most of us. One is never too old to learn that love is the only meaning of life—let's listen to these women."—Nina George, author of The Little Paris Bookshop
"The Red Address Book is a love letter to the human heart.  Full of tenderness and empathy, Lundberg has created more than just a novel—she has created a window into the soul." —Alyson Richman, internationally bestselling author of The Lost Wife and The Velvet Hours
The global fiction sensation—publishing in 32 countries around the world—that follows 96-year-old Doris, who writes down the memories of her eventful life as she pages through her decades-old address book. But the most profound moment of her life is still to come…
Meet Doris, a 96-year-old woman living alone in her Stockholm apartment. She has few visitors, but her weekly Skype calls with Jenny—her American grandniece, and her only relative—give her great joy and remind her of her own youth.
When Doris was a girl, she was given an address book by her father, and ever since she has carefully documented everyone she met and loved throughout the years. Looking through the little book now, Doris sees the many crossed-out names of people long gone and is struck by the urge to put pen to paper. In writing down the stories of her colorful past—working as a maid in Sweden, modelling in Paris during the 30s, fleeing to Manhattan at the dawn of the Second World War—can she help Jenny, haunted by a difficult childhood, unlock the secrets of their family and finally look to the future? And whatever became of Allan, the love of Doris's life?
A charming novel that prompts reflection on the stories we all should carry to the next generation, and the surprises in life that can await even the oldest among us, The Red Address Book introduces Sofia Lundberg as a wise—and irresistible—storyteller.
---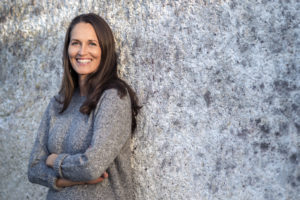 Sofia Lundberg is a journalist and former magazine editor. Her debut novel, The Red Address Book, will be published in 32 territories worldwide. She lives in Stockholm with her son.
---

by Alyson Richman, bestselling author of The Garden of Letters and The Lost Wife
Where did the inspiration for The Red Address Book come from? Was it inspired by real life?
Yes, in many different ways. The profound event that most affected this story was finding my great aunt's address book. I have so many beautiful memories of my great aunt while I was growing up—she always had time to listen, care, and do things like bake, garden, shop, and have tea in the city at a fancy bakery with me. She was very special to me, but during her last years, as she was getting weaker and weaker, I didn't visit her as often as I should have. I was in my twenties and busy discovering the world—backpacking, hanging out with friends. When I found her address book after her death, it was heartbreaking: it was filled with names, and I only recognized a fraction of them. There were so many more people than I'd expected her to have known, but the worst part were the pen strokes, names crossed out and annotated, in capital letters, with one word: DEAD. The experience of reading my great aunt's address book stayed with me for years. And then I got divorced. The evenings when my son was at his dad's felt so long. My loneliness then made me think back to the loneliness my great aunt must have felt (she never got married, never had any children of her own), and that's when I suddenly came up with the idea to write this novel. I wanted to honor her in some way. Most of all, I wanted to give her love.
---
---
Doris is such an amazing character. On the outside, she appears to live in relative isolation, but her mind is still rich with memories. What do you hope the reader will learn from opening up the interior life of a character like Doris?
This question is so close to my heart. My answer is simple: Doris is not the only elderly person with amazing stories and a vivid memory. Asking questions and spending time with people from different generations is so important. It brings people closer together, and we have so much to learn from each other. Every time a reader tells me that they have started to visit their old relatives more after reading my book, my heart melts. I love that the book has this effect.
There are many different types of love that are illuminated in this story. I particularly loved the special friendship between Gösta and Doris. Is there one of Doris's relationships that you felt especially close to when writing the novel?
Yes, Gösta and Doris have a very special, strong, and lengthy relationship with each other. Gösta is actually based on one of my relatives, the artist GAN, and I tried to keep him as true-to-life as possible. My mother helped me with many of the details—GAN used to live on Bastugatan in Stockholm, but he always longed to go back to Paris. And he lived with his housekeeper, who really did inherit all his art. It was important for me to show that love is not just sex and marriage, that it is possible to have other close relationships. There is so much love around us, if we dare ourselves to open up to it.
But I feel very close to many of the characters that I have created, so this is a difficult question to answer. The relationship between Jenny and Doris is also very special to me. And the one with Allan. So many different examples of love, all important.
---
---
And the Bookmovement question: Thinking of all the book club readers who are reading this interview, which authors would you pick to make up your ideal book club, to discuss your book? And what would you expect them to ask you?
How wonderful this would be! I have been a reader since I was very little, and there are so many authors that I admire. My dream group would be: Louisa May Alcott, Doris Lessing, Joyce Carol Oates, Alyson Richman, Don DeLillo and Ian McEwan. I realize that two of them are no longer alive, but this is a fantasy cast. (Little Women was probably the first book that made me dare to imagine one day becoming an author.) I would ask them how my book, in their opinion, could have been even better—I am always interested in learning and developing. I would hope to discuss the characters and structure. And we would have tea and lots of chocolate.