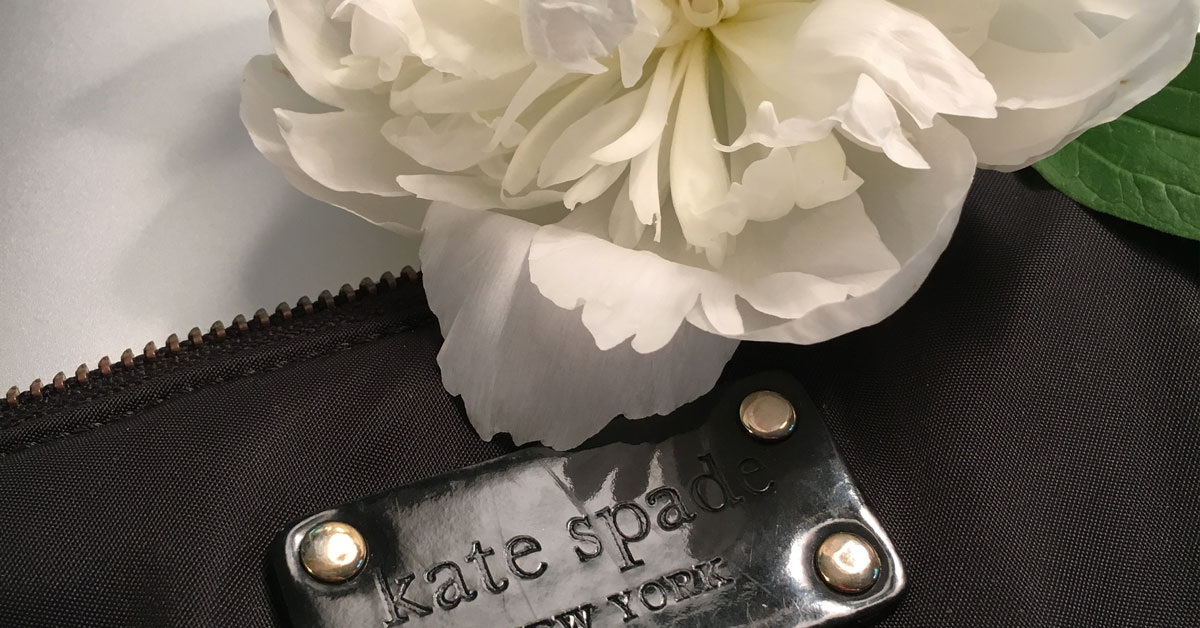 Dear Kate:
I understand from your sister that you did not want to get treatment for your mental illness because you were afraid of how it would impact or damage your happy-go-lucky brand.  But I can tell you:  I would have understood.  I think we all would have understood.  Or maybe even learned a great lesson.
I too am guilty of showing too little to others.  And as a female entrepreneur especially so. 
This bag made me look how I wanted to feel:  chic, sleek, got-it-all-together. But you open it up & it tells the truth:  that we are all more colorful & complicated on the inside than we want to show on the outside.  We are both.  Art and artifice.
And that is what makes your story so rich and important:  yes, you designed sunny, fun, quirky, happy-go-lucky bags and clothes. And they were, to some extent, a reflection of you & your personality.   But you also were in great pain.  You were both.
A sea of black and a riot of color.
We are all so much more than we want others to see or know.  We are never just one thing.  Just one color.
I will try and learn your lesson:  your bag is a metaphor.
xoxo,
Pauline Hubert
BookMovement Founder & Fellow Female Entrepreneur